In 1984, our Foundation's benefactor, Charles Edwin Stanton, established the Bonfils-Stanton Foundation Annual Awards to honor individuals making significant and unique contributions in the fields of Arts and Humanities, Community Service, and Science and Medicine. For three decades, the honor roll of distinguished individuals has grown to more than 96 Colorado award recipients. The recognition includes a cash reward of $35,000 and an opportunity to inspire others to imagine, create, and engage in making our community a more vital place for all.
2017 Annual Awards Nominations
Now open through December 2, 2016. The Bonfils-Stanton Foundation Awards are given annually to distinguished Coloradans or Colorado-based organizations who have made significant and unique contributions in three categories: Arts, Community Service for the Arts, and Science, Medicine and the Arts.
Award recipients receive a monetary award of $35,000 and significant recognition for their accomplishments. It is possible for the award to be shared by two individuals or presented to one organization.
More about the Award categories:
This field includes those who have achieved major accomplishments or made significant contributions in areas such as music, theater, dance, fine arts, or literature. Our current focus is on recognizing practicing artists – visual, performing, literary, media or multi-disciplinary. It could, however, include museum directors or artistic directors who advance Colorado arts through their work within an institutional context.
This field includes those who are active participants and respected leaders in the community who have made extraordinary contributions to the field of arts and culture over an extended time. Its focus is on patrons and professionals that may provide financial support but also make a significant statement with their time and talent. Examples include arts advocates, philanthropists, patrons, trustees, and leaders of nonprofit arts organizations.
This award recognizes a program, organization or individual that exemplifies the integration of the arts into addressing medical/scientific objectives. This could be utilizing the arts as a direct component of treatment, or making explicit utilization of the arts in helping to illuminate or educate around a science or medicine issue/area. An example is 2016 honoree,
Children's Hospital Colorado
which weaves the arts into many aspects of their work improving the health of children. From art on the grounds and in the central atrium, to their art gallery, to the Ponzio Creative Arts Therapy Program and bringing artists like the Colorado Ballet into the hospital, art in all its forms is key to how they achieve their healthcare goals.
When considering your nomination in any category, please keep these general questions in mind:
Significance: In what ways have the nominee's accomplishments made a lasting difference in the quality of life for Coloradans? Has the benefit been widespread—both in numbers and scope? Is the community/the state/the field of practice positioned differently because of the nominee's contributions?
Distinctiveness: What about the nominee's contributions are distinguishable? When compared with others of similar means, talents, etc., are this nominee's accomplishments unique?
Inspirational: How would the selection of this nominee contribute to our goal of motivating others to similar accomplishments? Would their contributions be worthy of emulation? Have their accomplishments helped shine a light on Colorado as a place of creativity and inspiration?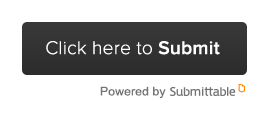 30th Anniversary Awards Tribute
On May 7, 2015, Bonfils-Stanton Foundation celebrated 30 years of prestigious awards in the areas of Community Service, Science and Medicine, and the Arts and Humanities.